Lifetime Guarantee
We pride ourselves on sourcing the finest materials from the best manufacturers in the industry, and we've spent decades honing our fitting process to perfection. Every project we undertake comes with a lifetime guarantee for your complete peace of mind.
Home visits and free estimates
We know that flooring is a huge consideration for our customers. That's why we offer free home visits and estimates with absolutely no obligation, allowing you to make your mind up in your own time with the help of our expertise.
Complete 'door to floor' service
At 1to1 Flooring we don't do half measures. Choose us, and you'll never have to worry about a thing. From transport and delivery to fitting and tidying, we'll take care of things every step of the way.
The largest luxury vinyl floor range under one roof in the UK
We're proud to be the only flooring outfitter in the UK to have the full range of Amtico, Karndean and Moduleo luxury vinyl floors at our showrooms. Why not arrange a visit to one of our showrooms in Harpenden, St Albans or Barnet today?
Largest independent Amtico Partners in the UK
We're proud to call ourselves Amtico Partners. As well as showcasing Amtico flooring in our showrooms, that also means we have access to interactive visualiser software and an in-house interior designer to give you a 'try before you buy' glance at how the flooring might transform your home.
Karndean Flooring
We're proud to be the largest independent Karndean retailer in Hertfordshire
Moduleo Flooring
Combining the look and feel of natural flooring with the tried and tested durability of luxury vinyl.
Wood
Stunning wood floor installations for your home
We only stock the very finest ranges of wood flooring, carefully chosen to complement any room in your home. From contemporary designs and modern finishes, right through to traditional patterns and classic styles, you'll find the perfect wood floor in our showrooms. Choose from Ted Todd, Woodpecker, Kährs and V4 and watch these products transform your home.
Carpet
Over 10,000 carpet samples to choose from
Nothing transforms a home like your choice of carpet. It can help retain warmth, add an extra layer of comfort, provide better sound insulation, and even provide a non-slip surface for stairs. Whether you go for something traditional and patterned, or something bold, vibrant and luxurious, we'll use our knowledge and expertise to help you find the perfect carpet to suit your home. Our showrooms stock a wide range of carpets, from wool and wool loops, right through to man-made carpets. Come and see all the top manufacturer displays in all 1to1 showrooms.
Our business is built on our reputation
We go above and beyond for our customers, taking care of every last detail.
Great and high quality shop, expert and friendly staff, fair prices. Highly recommended.
Matt helped us and he was great to deal with. Very patient, most polite, but critically important, actually gave really good advice, has a keen eye for design and detail, and did not try and talk us to the most expensive flooring...communication after the sale was great, as going into the corona crisis and logistic options re delivery etc. becoming gradually more tricky, everything was organised and communicated well. At no point I felt any concerns around arrangements after the sale.

Read the full review
See our reviews on Trustpilot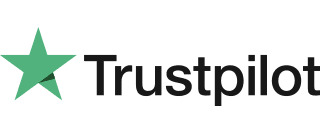 View our reviews on Trustpilot
Arrange a home visit and book your FREE estimate today
Whether you've already made a decision or you're not sure what kind of flooring to choose, our team of helpful experts can arrange a home visit to advise you on the best flooring to suit your needs and budget. No pushy sales talk, and no obligation to buy.
Contact us today for a quick over-the-phone estimate or to arrange a home visit.